Announcement on Referee in Chief
---
---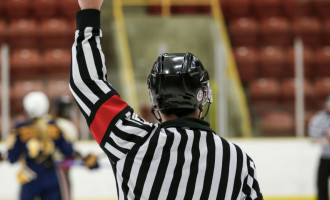 ---
ANNOUNCEMENT FROM CHILLIWACK MINOR HOCKEY
Please join us in welcoming Wade Martz to the position of Referee in Chief for Chilliwack Minor Hockey effective July 7, 2020.
Wade has an extensive history with CMHA as a player and an official and began refereeing games in 1996. After a hiatus in the early 2000's, Wade returned to the officiating ranks in 2013 and has been involved with the game ever since.
Wade brings his passion for the game as well as his skills in managing, leading and developing others to be the best that they can be. We look forward to working with Wade and making our officiating program even better than it already is!
-Chilliwack Minor Hockey Board of Directors