Respectful Reminder
---
---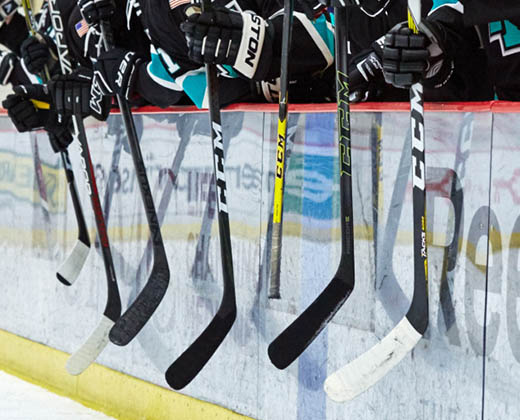 ---
Good afternoon CMHA Families,
This hockey season has presented many challenges, one of the most impactful has been Covid. We want to take this time to thank all the volunteers and family members for doing their best to work with CMHA in providing respectful and positive solutions to keep the kids on the ice. Covid has presented many challenges and the CMHA Board has strived to provide a process that puts as little strain on the volunteers at the rink as possible while ensuring that everyone is safe and following the Provincial Health Order (PHO). In an effort to ensure that the process put in place by CMHA was consistent with and following the Provincial Health Order our plan was presented to the Fraser Health Authority and approved to be used as presented.
The CMHA Board has heard over the past couple years from families that agree with and disagree with the PHO and everything in between. The PHO is an Order that the CMHA Board must follow to keep the kids on the ice. The CMHA Board are not able to make any alterations to the PHO or make interpretations of the PHO. Further to this Via Sport provides the guidelines as to how the PHO impacts youth sport in BC and thus CMHA. The CMHA Board does not side with any position in relation to the PHO and remains impartial. The CMHA Board respects everyone and their personal opinions / decisions on how to manage their families through the pandemic and is simply doing their best to implement a safe and stress-free environment for the kids playing hockey in Chilliwack. The CMHA Board expects all CMHA members to respect the fact that whatever your personal opinion of the PHO is that we have volunteers doing their best to administer the PHO based on the process approved by Fraser Health Authority.
Unfortunately, lately this seems to be something that needs to be explained as there have been volunteers that have been approached, intimidated, and threatened by members of the CMHA. Should you as a member of the CMHA not agree with the PHO please address those concerns with the Provincial Government directly as the CMHA Board has no authority to change them. The process by which CMHA ensures the PHO is being followed has been approved by the Fraser Health Authority and all Team Managers and Divisional Directors know the process and how it is supposed to be managed. Should you believe that your team is not following the proper process please politely ask your team manager to explain the process that is in place and how they are ensuring it is being met. If you still believe that the process is not being properly adhered to, your next step is to reach out to the Divisional Director (Director at Large for Rep) to voice your concern in a polite and constructive manner seeking guidance on how to rectify your concerns.
The CMHA Board is very supportive of the volunteers who decide to dedicate their time and efforts to support each and every youth playing hockey in Chilliwack. We urge everyone to remember that in general your coaches, managers, and other team staff are all volunteers, and their gift of time and effort allows your children to play a sport that we all love. Even those that are paid coaches, are giving more time than compensated for to ensure your children can play hockey. The CMHA Board has dedicated a tremendous amount of time to attempt to build an atmosphere that allows all members to feel comfortable in bringing concerns forward without repercussion. That being said, this does not mean that a door was opened to treat anyone without respect and should this occur, it will be dealt with according to the CMHA code of conduct.
Thank you all for taking the time to read and consider this message. Please remember when you are dealing with your team's coaching and administration staff that they are the same as you except they have offered to give back to ensure that this non-profit association can exist. Without them there is no hockey, and we should from time to time thank them and appreciate their dedication to all of our children.
Thank you,
CMHA